This page describes Star-Lord as a playable Tsum.
If you are looking for details of them as a Battle boss, see
ISO-8 Challenge - Green
.
We can do this all day!
This article or section is incomplete and may not contain all the necessary information.
Please help by expanding it.
Peter Quill, a.k.a. Star-Lord, is a reckless treasure hunter with the worst luck in the universe. He often courageously rushes into things without thinking, but always remains optimistic no matter the obstacles.
Gameplay video
Edit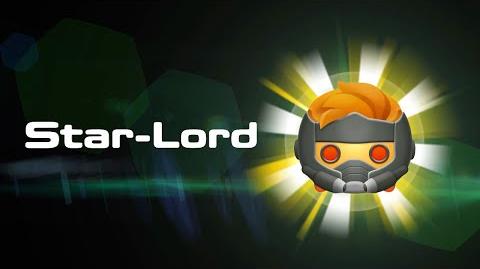 Tips and Tricks
Edit
References
Edit
Ad blocker interference detected!
Wikia is a free-to-use site that makes money from advertising. We have a modified experience for viewers using ad blockers

Wikia is not accessible if you've made further modifications. Remove the custom ad blocker rule(s) and the page will load as expected.